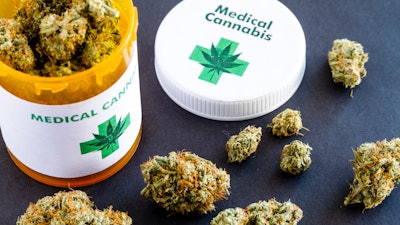 iStock
Curaleaf International Holdings Limited, the company's European holding company, has signed a definitive agreement to acquire a 55% stake in Four 20 Pharma GmbH, a fully EU-GMP and GDP licensed German producer and distributor of medical cannabis with its own product line.
The partnership creates a strategic pathway for Curaleaf to acquire complete control of Four 20 Pharma within two years of the commencement of adult use in Germany and ensures alignment between Curaleaf and Four 20 Pharma's current management team to build a German business and a strong platform for Germany's eventual adult use market.
Germany currently represents the largest medical cannabis market in Europe, with a total addressable market of more than €200 million in 2022 and expected to grow to nearly €1 billion by the end of 2024 via adult-use legalization, which is slated to begin in late 2023 or early 2024.
Four 20 Pharma is among the largest cannabis operators in Germany, with a greater than 10% market share.