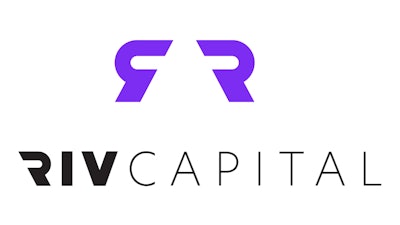 RIV Capital
RIV Capital today announced a definitive agreement to acquire ownership and control of Etain LLC and Etain IP LLC, owners and operators of legally licensed cannabis cultivation and retail dispensaries in New York state. The deal is worth $247 million in a combination of cash and newly issued Class A common shares of RIV Capital.
The acquisition is subject to all required regulatory approvals, including the New York Cannabis Control Board and the New York State Office of Cannabis Management.
RIV's board of directors also named Mark Sims as president and CEO of RIV Capital. Sims replaces Narbé Alexandrian, who is leaving RIV to pursue other opportunities.
Sims will lead the company's formal entry into the U.S. market and expansion into licensed adult-use operations in New York. The former senior vice president of strategy and M&A at Scotts Miracle-Gro, Sims will retain his role as director of RIV Capital.
Watch: RIV Capital President & CEO Narbé Alexandrian: Cannabis Is a Once in a Lifetime Opportunity
According to Asha Daniere, RIV board of directors chair, Sims was appointed due to his previous work building out teams and infrastructure as well as his M&A experience from his time at Scotts Miracle-Gro.
"The pending acquisition of the Etain business is the first step in the execution of the RIV Capital strategy, shifting from an investor in the cannabis value chain to a full-fledged operator of licensed cannabis cultivation and dispensary facilities in the U.S.," Sims said in a statement.
Etain is the only women-owned and operated business in New York. It is one of the state's original five medical cannabis license recipients, and one of only ten approved vertically integrated operators.
Members of the Peckham family founded Etain in Chestertown, N.Y., where the business is undergoing significant growing and manufacturing expansion.
Etain has four operating dispensaries, including its Manhattan flagship store and locations in Kingston, Syracuse and Westchester.
RIV plans to invest additional capital and resources into four new dispensaries and to support the construction of a new state-of-the-art indoor cultivation facility.
Under the transaction terms, RIV will pay approximately $212 million in cash, subject to customary adjustments, and some $35 million in shares.
To finance the cash portion of the deal, RIV will use the $150 million it received from Scotts Miracle-Gro subsidy, The Hawthorne Collective, in August 2021.