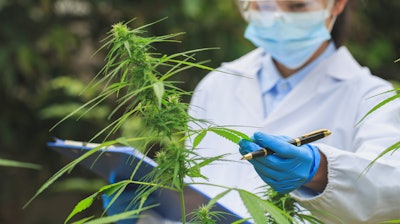 iStock
California's Department of Cannabis Control (DCC) is providing notice to the public of its intent to adopt regulations to implement a standard cannabinoids test method, including standardized operating procedures, that will be used by all licensed testing laboratories in California.
Through the proposed regulations, the DCC aims to ensure all licensed laboratories are using the same standardized cannabinoid test method which will ensure consumers receive accurate and consistent information regarding the cannabinoid content of the cannabis and cannabis product they use or consume.
The proposed regulations would affect approximately 48 licensed laboratories. The businesses impacted by the regulation all meet the criteria for being classified as small businesses and the state said the cost associated with the proposed regulations for a small business is anticipated to be minimal for most licensed laboratories as most laboratories currently use similar testing methods and are in possession of all relevant apparatus and materials necessary to comply with the proposed regulations.
However, if a licensed laboratory needed to purchase the required equipment and supplies the upper range of initial costs would be $108,300. The annual ongoing costs would amount to approximately $11,300.