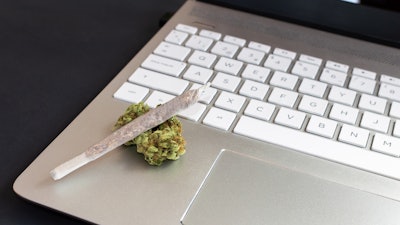 iStock
City Colleges of Chicago now offers a new degree in Applied Cannabis Studies, which it said makes it the first community college in Illinois to do so. The new pathway promises to support students as they pursue an Associate degree in Cannabis Studies, a degree that could lead to jobs that include cannabis consultants, dispensary operators, cannabis extraction technicians, grow masters, and more.
"Olive-Harvey College has always been a leader in the study of cannabis agriculture and operations because of the exponential job growth in the industry and due to its numerous upward mobility opportunities in the mainstream economy," said Dr. Kimberly Hollingsworth, president of Olive-Harvey College. "We are honored to be able to offer this new degree to our students so that they are able to pursue their career goals in a sky-is-the-limit industry."
The Associates of Applied Science (AAS) in Cannabis Studies degree offered through Olive-Harvey College will award individuals with a degree in Applied Cannabis Studies. The completion of this pathway prepares individuals to work in the various scientific aspects of the cannabis industry as well as the legal, compliance, cultivation, advocacy and business aspects of the industry. Individuals will have the opportunity to advance directly into the industry or to pursue a STEM related curriculum at a 4-year institution. Continuing beyond the basic certificate, which is also offered at Olive-Harvey and at no cost to Chicago residents through the Future Ready program, this pathway has stackable electives into the Associate of Applied Science.
"The cannabis industry needs are immediate and our new Associate degree offering in Applied Cannabis studies promises to greatly support our students in this educational and career pathway that allows students to get college credit and job readiness opportunities for a newly legalized industry. It's a gain for the communities who have been left out of this lucrative industry. I am proud to assist in the development of this pathway and offer this win to the community," said Dean of Urban Agriculture at Olive-Harvey College, Akilah Easter.
For more information about Urban Agriculture: Applied Cannabis Studies Pathway, visit ccc.edu or click here.