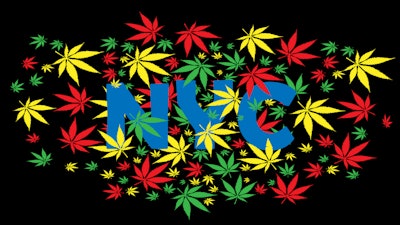 iStock
The New York State Cannabis Control Board (CCB) voted to finalize the Office of Cannabis Management's (OCM) proposed regulations for the adult-use cannabis market, paving the way for the most significant expansion of the state's cannabis market since 2021.
With this approval, a broad universe of individuals and small businesses across the state will now be able to apply for cultivator, processor, distributor, microbusiness, and retail dispensary licenses beginning on October 4, 2023. In addition to the opening of the general license application, currently-operational Adult-Use Conditional Cultivators (AUCCs) and Conditional Processors (AUCPs) will also be able to apply for full, non-conditional licenses.
The Marihuana Regulation and Taxation Act (MRTA) established licensing priority for social and economic equity (SEE) applicants, defined as those individuals "from communities disproportionately impacted (CDI) by the enforcement of past prohibition, minority- and women-owned businesses, distressed farmers, and service-disabled veterans."
In addition, to ensure that individuals and small businesses have real opportunity to compete and thrive in New York's cannabis market, the law also established a two-tier system, which prevents licensees on the supply side of the market from having more than a minimal financial interest in businesses on the retail side of the market. The regulations finalized today provide a clearer and more robust framework for how OCM is to implement these provisions of the MRTA.
With respect to SEE applicants, priority consideration for adult-use cannabis licenses will be provided to such applicants who qualify as individuals from a community disproportionately impacted, distressed farmers, and service-disabled veterans. All SEE applicants will receive a 50% fee reduction in application or licensing fees and will be eligible for application support and technical training through the Cannabis Hub & Incubator Program (CHIP), which will be launching this fall.
In addition, to ensure transparency, accountability, and regulatory compliance, OCM will implement a robust system for tracking the ownership and financial interests of cannabis license applicants. This includes the requirement for applicants to list their "True Parties of Interest" (TPI), which will enable OCM to assess ownership stakes of individuals and businesses operational in one part of the market in other parts of the market. This critical information will serve a vital function in upholding the integrity of New York's two-tier market and the viability of small businesses across the supply and retail sides of the market.
The finalized adult-use regulations create a framework for an equitable and sustainable cannabis industry grounded in public health best practices, including keeping cannabis products out of the hands of youth, establishing product quality and safety guidelines, outlining employee training standards, and defining business security requirements to protect public safety. These regulations also incentivize sustainable cannabis operations by prioritizing energy and resource efficiency and protecting against wasteful business practices. Most importantly, these regulations maintain the goals of equity initially laid out in New York's Cannabis Law and the Marihuana Regulation & Taxation Act (MRTA).
The Adult-Use Cannabis Regulation Package Outlines:
1. The application and license selection and process;
2. The role municipalities play in regulating cannabis businesses;
3. Key social and economic equity program provisions;
4. Environmental and sustainability standards cannabis cultivation, processing and manufacturing;
5. Ownership and true party of interest provisions; and
6. General business operating requirements, including but not limited to: security, worker health and safety standards, inventory tracking, record keeping and transportation.