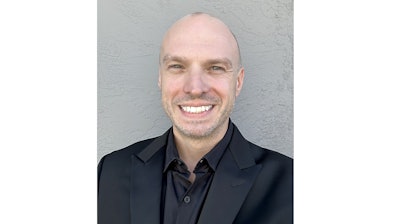 FloraWorks
FloraWorks Holdings, a cannabinoid therapeutics company, today announced the appointment of Dr. Mike McCormick as vice president of strategy. A science and intellectual property consultant for FloraWorks since 2022, Dr. McCormick brings extensive expertise in cannabinoid biochemistry, innovation, and IP protection.
Within the cannabis industry, Dr. McCormick focuses on industrial and academic technology transfer, and the development of next-generation therapeutics, consumer products, scientific methods and educational content. He has been consulting in the sector since 2017, and is currently a venture partner with Bonaventure Equity.
Dr. McCormick earned his Ph.D. in chemistry at M.I.T. and studied cannabinoid receptors as a postdoctoral associate at The Scripps Research Institute. Following his post-doc, he spent years as a technical advisor to corporate law firms obtaining patents on pharmaceuticals. He is an author on more than a dozen scientific articles including publications in Nature, Biochemistry and Proceedings of the National Academy of Sciences.
"[Dr. McCormick's] expertise perfectly aligns with our dedication to safety, efficacy and consumer trust, making him a crucial partner as we work to unlock the therapeutic potential of rare and novel cannabinoids and create effective solutions that cater to a wide range of needs," said Alleh Lindquist, CEO and co-founder of FloraWorks, in a statement.
Insider Q&A: Americans Don't Get Enough Sleep; Cannabis Can Fix That
The appointment comes on the heels of the company's recent announcement that its flagship product TruCBN (a pure form of cannabinol) demonstrated effectiveness in treating sleep disturbances in a recent landmark clinical trial.
"I'm excited to continue pushing the boundaries of cannabinoid science," Dr. McCormick said. "FloraWorks' groundbreaking discoveries have the potential to provide much-needed pharmaceutical alternatives, improving health and wellness for millions."