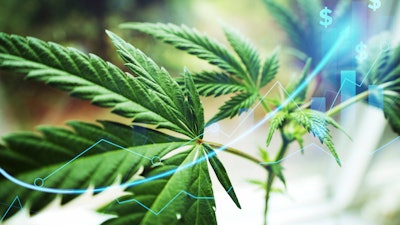 iStock
Hexo, a cannabis production company based in Ontario, Canada, will cut about 450 jobs as part of a restructuring process.
According to the Globe and Mail, the cuts will help the company save CA$30.6 million per year. The restructuring plans also include the closure of a processing and manufacturing facility in Belleville, Ontario.
Details about Hexo's restructuring plans come as the company reports a quarterly loss of CA$146.6 million, or about $112 million. The cannabis company reported total revenues of approximately CA$45.6 million, or $36 million.
"Hexo is committed to streamlining our operations across all functions, allowing our top-selling brands to remain competitive in the marketplace whilst aligning to our long-term financial objectives of becoming cash flow positive and driving growth," said Hexo CEO Charlie Bowman. "As we move forward, we remain keenly focused on our financial objectives and taking the necessary steps to achieve them, including maintaining a lean organization and concentrating on operational excellence."
Hexo's plans to downsize its current business run concurrent with efforts to restructure debt. In April, the company entered into definitive agreements with Tilray Brands to restructure the terms of the Senior Secured Convertible Note. Amongst other amendments, the notes maturity will be extended by three years and the equity condition clause will be removed, relieving Hexo from the punitive dilution pressure under the notes current structure.
Hexo also entered into a definitive equity purchase agreement with an affiliate of KAOS Capital Inc, which when completed, will provide HEXO access to an aggregate $180 million over a 36-month period.