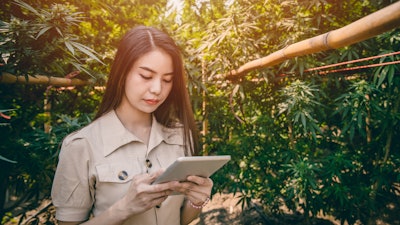 iStock
Forian, a provider of technology, analytics and data science driven solutions, today announced the sale of its cannabis software subsidiary, Bio-Tech Medical Software, to Alleaves, a provider of ERP software solutions to the cannabis industry, for a total purchase price of $30 million in cash.
Forian will retain a license to certain cannabinoid-based data to enhance its healthcare information offerings. As a result of the transaction, Forian will focus on its healthcare information business and will no longer provide software solutions to the cannabis industry.
"This transaction allows us to focus our efforts on our healthcare information business, which has been the key driver of our growth to date and will further accelerate our path to positive Adjusted EBITDA," said Max Wygod, Executive Chairman of Forian.
The acquisition by Alleaves adds industry leading point of sale and traceability platforms within the cannabis industry, including BioTrack and Cannalytics, to the Alleaves offering suite.
"The addition of BioTrack and Cannalytics will accelerate our mission to provide top-of-the-line ERP solutions to the cannabis industry," said Mike Beedles, Founder of Alleaves. "I'm especially encouraged for our current and future clients who will benefit from having access to two leading cannabis software organizations, both of which are dedicated to our customers' need for improved control, cohesion, clarity and compliance in this vast and evolving industry."
Simultaneous with the transaction, Daniel Barton stepped down as Chief Executive Officer and President of Forian effective February 10, 2023. Max Wygod, Forian's co-founder and Executive Chairman, has been appointed Interim Chief Executive Officer and President. "On behalf of the Board, I want to thank Dan for his dedication to and leadership of Forian," commented Max Wygod.