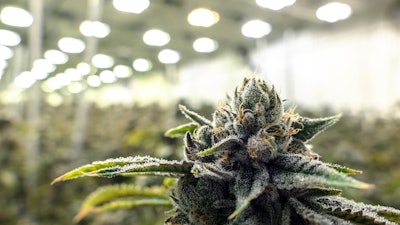 iStock
Massachusetts consulting firm GCorp Management has reached an agreement to acquire cannabis solutions company Grow Industries for an undisclosed price, company officials announced.
Under the proposed transaction, Grow Industries — founded by industry veteran Jesse Elkins and formerly known as ClimaGrow — will become part of GCorp's portfolio. GCorp co-founder Gilder Keeler called the deal a "once-in-a-generation growth opportunity" to join the firm's resources with Grow Industries' experience as the cannabis industry continues its rapid growth in North America.
Grow Industries will continue its work designing and building free-standing, turnkey cultivation and manufacturing facilities as a GCorp subsidiary, the companies said.
"As the cannabis industry continues to grow at an exponential rate, many operators are faced with a host of unique challenges, including a lack of resources, limited bandwidth capacity and a shortage of available topic experts across the value chain," Elkins said in the announcement. "Grow Industries will provide MSOs, licensed producers and cannabis brand specialists financial and technical solutions to bear with a shared vision for the future."