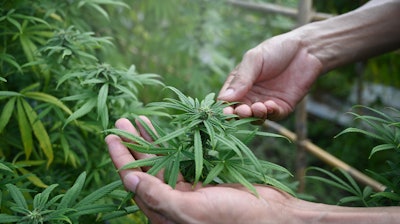 iStock
Pervasip and Zen Asset Management said that their partnership with Full Spectrum Advisors is yielding results ahead of expectations.
Following announcements made in March, introducing its partnership with Full Spectrum Advisors, Pervasip reports early results that are exceeding projected yield improvements with 25% increased harvest results in the cultivation centers growing Artizen flower. Zen's existing clients operate four licensed cannabis cultivation and one processing facility in Washington. Most of the biomass produced by these independent cultivators has been sold historically under the Artizen brand.
The upgrades to all facilities are still only 40% completed but cultivators are reporting materially increased harvest weights and flower quality.
"Our independent cultivators, utilizing our facilities, are ecstatic about the early results of this first round of changes and upgrades" said German Burtscher, the company's president and CEO. "We already see substantial increases not only in harvest yields but also flower quality stemming from a combination of improved genetic diversity and updated grow SOPs. The company is well on its way to realize the $5 million in additional annual revenue from the tremendous work that got launch late last year."