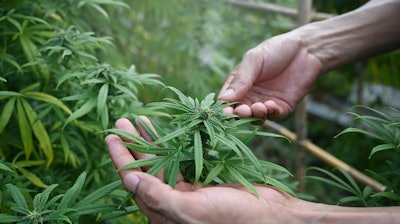 iStock
David Ortiz, famed Boston Red Sox slugger, has launched his own cannabis brand in partnership with Rev Brands.
Papi Cannabis will initially offer products in recreational cannabis dispensaries in Massachusetts. The first product line, called "Sweet Sluggers," will feature strains including "Black Mamba #7," "Lava Cake #7," "Motorbreath #15," and "Bootylicious #4." Papi plans to offer additional products later this year.
"Once I embraced the flow of the flower everything changed," Ortiz said in a statement. "Cannabis has helped me relax, sleep better, manage stress and heal physically after a lifetime of playing ball, and I look forward to sharing Papi Cannabis and my personal journey to help people understand its benefits."
Ortiz is not the first former professional athlete to lend his name to a line of cannabis products. Mike Tyson has become the namesake of Tyson 2.0, a product label with distribution across several states. Al Harrington, former professional basketball player, had his CBD wellness brand featured in a recently announced development partnership with the NBA.