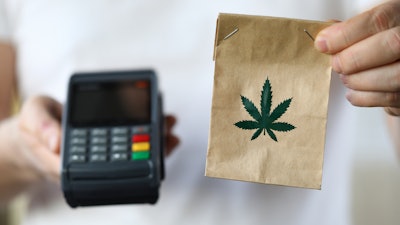 iStock
Green Check Verified (GCV), a fintech provider of compliant cannabis solutions and services to financial institutions, announced deal terms, unanimously approved by both boards, to acquire PayQwick, which has been servicing underbanked cannabis businesses with payments and lending since 2015.
With PayQwick on board, GCV said it will be the first company to serve the vertically integrated cannabis industry from businesses to banks, and the only company to ensure that any cannabis business has an opportunity to be properly banked.
Green Check Verified addresses the lack of financial services from banks and credit unions, while PayQwick focuses more directly on serving the demand for cannabis businesses. The combined entity will serve over 3,000 cannabis operators, over 120 banks and credit unions in 38 states before the fall election referendums. Together, they will be processing and certifying more than that $4 billion annually, representing over 15% of the US cannabis industry.