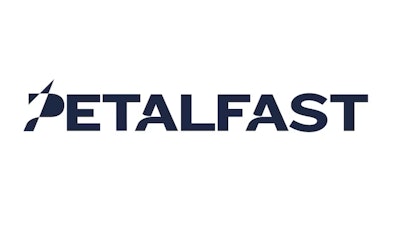 Irvine, Calif. – Petalfast, a route-through-market platform for the cannabis industry, today announced new partnerships with three brands: AIRO Brands, Auntie Aloha and Life Cannabis. The brands join a growing portfolio represented by Petalfast throughout the state of California and nationwide. Jason Vegotsky, CEO of Petalfast, recently joined the Cannabis Equipment News podcast to discuss his journey from jerky to cannabis and why he built a powerful sales organization to help brands scale.
AIRO is a leading cannabis inhalation brand, available in more than 1,300 dispensaries across the U.S. and Puerto Rico. Driven to create an intuitive, effortless and cleverly designed vapor experience, AIRO uses a high-performance ceramic atomizer to create unique oils that provide a consistent and unaltered experience from the first to last draw. The brand's AiroPro, AiroSport and AiroX vape pens, as well as its unique AiroPod cartridge oil formulations, combine cutting-edge technology with solid construction to guarantee a reliable and potent product.
Inspired by the Hawaiian Islands, the female-owned Auntie Aloha offers vegan cannabis-infused fruit gummies in a unique mix of flavors, including Lilikoi, Guava, Pineapple, Mango and Coconut. Each gummy contains a 5 mg dose of THC infused from organic buds from partner farms throughout California. The brand donates annually to Hawaii-based conservation organizations to help preserve the island's natural beauty, community and culture.
Grown with organic nutrients, Life Cannabis flower is produced in a state-of-the-art indoor facility with recycled water and energy-efficient lighting to reduce water and energy consumption. The company's earth-friendly packaging is a first in the cannabis industry using biodegradable materials, including hemp, bamboo and unbleached kraft paper, to build a sustainable future in cannabis. In support of this goal, Life donates 5 percent of all profits to charities fighting climate change.
The addition of these brands comes amidst significant growth for Petalfast, which recently announced its expansion into the Michigan, Massachusetts and Arizona markets.
Since its 2020 launch in California, Petalfast has built a diverse portfolio of high-profile cannabis brands to highlight the most creative product offerings and help both emerging and growing brands sell into and through retail channels in competitive markets.
The company's collaborative platform approach to distribution and field marketing is a key differentiator, significantly changing how cannabis brands can launch, scale and establish themselves in select markets.