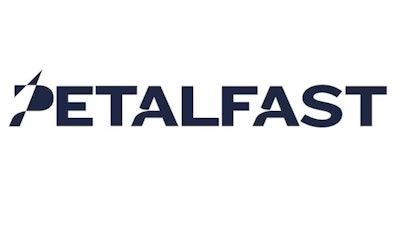 Petalfast, a route-through-market platform for the cannabis industry, today announced a new partnership with Solis, a sun-grown cannabis brand based in Santa Barbara, California.
Solis' microclimate of "refrigerated sunshine" creates an ideal environment for premium cannabis production, according to the company. "Refrigerated sunshine" refers to the mix of cool ocean breezes with warm sun to provide a "Goldilocks" climate in Santa Barbara.
By using precision agriculture technologies at its legacy farm, Solis is focused on consistency and has the ability to fine tune each plant's nutritional needs in real-time.
"California is the country's number one agricultural state, and Santa Barbara is one of the regions leading the way," said Petalfast CEO Jason Vegotsky. "By combining this ideal environment with technical cannabis expertise, Solis embodies the best that the region's industry has to offer. We look forward to partnering with them to drive their high quality products into new distribution channels."
Watch: Jason Vegotsky: Vertical Integration Is Why Cannabis Is Failing
Solis' product offerings include jarred flower, which pass rigorous onboarding processes to guarantee freshness, structure and potency, and cannabis vape cartridges extracted from the company's sun grown cannabis using advanced vape technology. The company also provides white labeling and co-packing services.
The environmental ethos of Solis is displayed through its cultivation techniques and conservation efforts. For example, Solis has donated more than 500 acres of farmland to the Santa Barbara Land Trust and eight acres in the La Purisima Hills, built an Endangered Species Sanctuary and continues to use its farm's footprint to enhance its surroundings and positively impact the community.
"Our relationship with the environment is at the core of what we do," said Jonathan Swope, Solis co-owner and CMO. "The Santa Barbara sun allows us to produce the highest quality plants, and in turn, we take care of our environment through our agricultural and community initiatives. As we scale throughout California, we look forward to leveraging Petalfast's sales and field & trade expertise, so even more consumers can experience our premium sun grown cannabis."
The addition of Solis comes amidst significant growth for Petalfast, which in recent months announced its expansion into the Arizona and Massachusetts markets, as well as numerous brand partnerships.