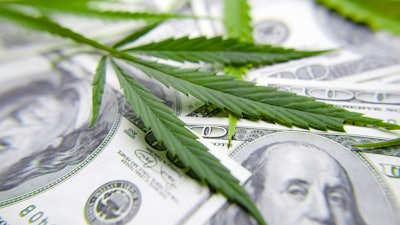 iStock
In April 2022, Michigan set a new record for monthly cannabis product sales. According to Andrew Brisbo, executive director of Michigan's Cannabis Regulatory Agency (CRA), the state nearly reached $195 million in total sales last month.
Adult-use sales were up 60% compared to April 2021, from $105 million to $168 million. Medical sales dipped 44%, from $48 million to $27 million.
According to Brisbo, Michigan hit record numbers despite average flower prices (retail) dropping from $245.99 per ounce in April 2021 to $133.19 per ounce in April 2022 (adult-use). Medicinal-use cannabis prices saw a smaller drop from $203.91 per ounce to $123.54, year-over-year.
The state now has 1,412 active adult-use licenses and 500 retailers.
David Harns, who does public relations for CRA, said the record sales resulted in $19.5 million in excise tax revenue invested in roads, schools and local governments. Another $13 million was generated for the general sales tax fund.