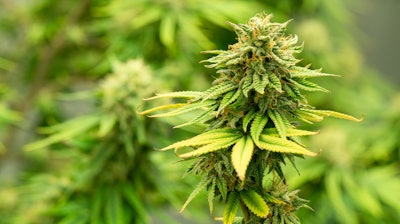 iStock
Curaleaf Holdings announced the completion of its previously announced acquisition of Tryke, a privately held vertically integrated, multi-state cannabis operator. With the close of the transaction, Curaleaf's national footprint has reached 29 cultivation sites and 144 dispensaries nationwide.
Tryke Companies Highlights:
Four retail dispensaries in Las Vegas, Sparks, and Sun Valley, Nevada; two retail dispensaries in Phoenix, Arizona.
Expansive product offering including a wide variety of in-house and third-party flower, concentrates, vape cartridges, edibles, topicals and CBD products.
Extensive portfolio of processing licenses with 30,000 square feet of cultivation; capacity to expand to 80,000 square feet over the next three years.
Transaction Details:
The transaction consideration includes an initial payment at closing of $10 million in cash and 2.7 million shares, and additional cash and shares consideration of $75 million and 16.5 million Subordinate Voting Shares, to be paid in three installments on the first, second and third anniversaries of the closing, for a total consideration of US$181 million. Contingent consideration of up to 1 million Subordinate Voting Shares may be paid in 2023 based on the business exceeding certain EBITDA targets for the year 2022.