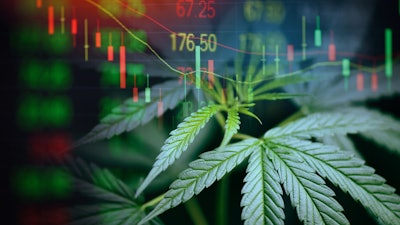 iStock
Cresco Labs saw its stock rise today after reporting third-quarter earnings with higher-than-expected revenue.
The company recorded approximately $190.5 million in total revenue, which Seeking Alpha said was about $7 million more than analysts expected. Cresco attributed the results to retail growth and strong performance in core markets helping to offset divested assets.
The company's stock was up more than 6% as of 2:30 p.m. EST.
Cresco reported gross profits totaling about $93.6 million, which helped push gross margins past 49%. However, expanded operating expenses including a massive $129 million impairment loss pushed the company's net loss up to $113 million, compared to a net loss of about $3 million during the same period last year.
"Our disciplined execution of the 'Year-of-the-Core' strategy positions us to effectively compete today, execute the upcoming growth catalysts existing within our underlying business, and be opportunistic as new market opportunities continue to present themselves," said CEO Charles Bachtell. "With Ohio becoming the 24th state to legalize adult-use cannabis, the industry has achieved a major milestone with over 50% of the U.S. population now living in a state where adult-use cannabis is legal. Support for the end of cannabis prohibition nationally has also reached a record high. While the timing of federal reform has been unpredictable, we have reached a tipping point where change is inevitable."