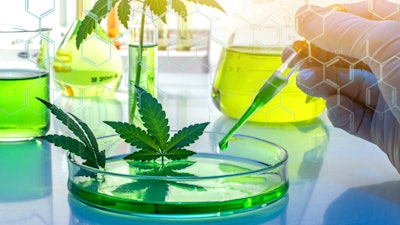 iStock
Green Scientific Labs, a multi-state provider of cannabis and hemp testing technologies and methods, announced Paul Crage's departure as CEO of the company, effective July 29, 2022.
Since helping co-found Green Scientific Labs in 2018, Crage has played an active role in the development and success of the organization. Green Scientific Labs has grown from an idea to a multi-state testing laboratory, servicing more than 1,200 marijuana and hemp clients.
The Board of Directors has appointed Chief Compliance Officer Rafael Bombonato as interim CEO of the company effective August 1, 2022.
"I am honored to have been asked to serve as Interim CEO of Green Scientific Labs as our Board of Directors begins the process of permanently fulfilling the position. I am very confident in our staff's ability to make this a smooth transition for our customers and staff," said Rafael Bombonato.
Bombonato has more than 15 years of compliance, quality assurance, and product safety experience in the food, dietary supplement, pharmaceutical, and for the last five years in the medical cannabis industry. He is part of the cannabis technical committee at Cannabis Safety and Quality and Safe Quality Food. He is also a Quality Auditor, HACCP trained, SQF Practitioner, and is involved in policy, regulation, and guideline development throughout all aspects of the cannabis industry.