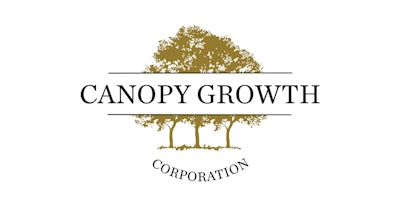 Canopy Growth
Canopy Growth announced today that it received EU GMP certification from RP Tuebingen, Regional Health Inspectorate of Baden-Wuerttemberg for the company's world class cannabis cultivation facility in Kincardine, Ontario.
As a final step to completing the company's consolidation of its production footprint into two purpose-built sites, the receipt of EU GMP certification enables Canopy Growth to continue exporting certified medical cannabis to medical markets in Europe as well as other medical cannabis markets around the world.
"The receipt of EU GMP certification for our Kincardine facility is a significant milestone for Canopy Growth as we complete the transformation of our business and position it for long-term growth and market leadership," said David Klein, Chief Executive Officer of Canopy Growth. "Today's announcement further demonstrates our team's proven ability to evolve our business and positions us to continue serving medical cannabis customers in Europe and around the world with high quality flower."
As a longstanding leader in the international medical cannabis segment, Canopy Growth's medical brands currently service European medical markets in Germany, Czech Republic, and Poland as well as Asia-Pacific markets including Australia & New Zealand. The company believes the receipt of EU GMP certification preserves opportunities across distribution channels and geographies in the EU medical markets and ensures that Canopy Growth is positioned for opportunistic entry into new medical markets as they legalize, based on the company's asset-light development strategy.