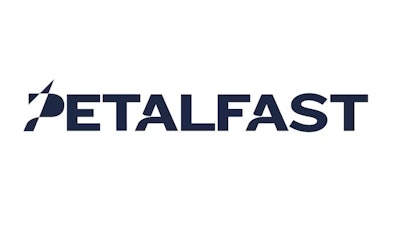 Petalfast, a route-through-market platform for the cannabis industry, today announced a partnership with Emerald Sun, a crop-to-customer, sun-grown cannabis supply chain company and premium California Hashery.
Emerald Sun, alongside its suite of solventless brands Big Top, Shish and Jam Cannabis Goods, joins a growing portfolio of brands represented by Petalfast throughout the state of California and nationwide.
Listen: Petalfast CEO Jason Vegotsky: Vertical Integration Is Why Cannabis Is Failing
A cannabis industry pioneer, Emerald Sun's roots date back more than a decade. Born out of one of California's original craft breweries in Mendocino County, CA, the company is the first large scale Hashery dedicated to solventless manufacturing from sungrown cannabis.
Emerald Sun works directly with nurseries and farmers to select the best resin-rich cultivars for hash making, and manages the plant all the way from farm, to storage, processing, production, and final packaging for optimal quality.
The partnership with Emerald Sun broadens Petalfast's product portfolio, adding the following brands:
Big Top: Cannabis-infused confections made with 100 percent pure ice water hash, known for their 100 mg THC caramel popcorn bags.

Shish: A premium solventless concentrate brand offering a variety of products, specializing in high quality hash made from sungrown cannabis.

Jam Cannabis Goods: A family brand from Mendocino County, CA sourcing directly from NorCal cannabis farmers and offering a line of flower, gummies, ice water bubble hash and infused pre-rolls.
The addition of Emerald Sun's suite of brands comes amidst significant growth for Petalfast, which in recent months announced its expansion into the Arizona, Massachusetts and Michigan markets, as well as new partnerships with AIRO Brands, Auntie Aloha, Bloom Brands, Consensus Holdings, Legion of Bloom, Wonderbrett and Life Cannabis Co.
Since its 2020 launch in California, Petalfast has built a portfolio of high-profile cannabis brands to highlight the most creative product offerings and help both emerging and growing brands sell into and through retail channels in competitive markets. The company's collaborative platform approach to distribution and field marketing is a key differentiator, significantly changing how cannabis brands can launch, scale and establish themselves in select markets.
For more information, visit https://petalfast.com/.