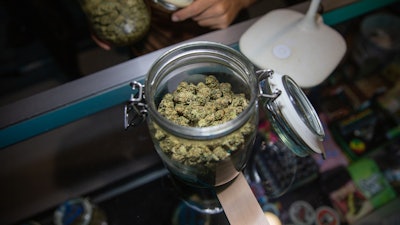 iStock
Sundial Growers Inc. announced the completed acquisition of all issued and outstanding common shares of Alcanna Inc. The deal is worth about $320 million in cash and common shares of Sundial.
The agreement grants Sundial the title of largest private-sector cannabis and liquor retailer in Canada.
Sundial also holds approximately 63% equity interest in Nova Cannabis Inc., Alcanna's majority-owned subsidiary.
By combining Sundial's Spiritleaf retail operations and Nova's cannabis retail stores, Sundial now owns or operates more than 180 locations.
Alcanna serves as one of North America's largest private-sector retailers of alcohol and the largest in Canada. Sundial's management believes expansion into liquor retail will add sustainable cash flow to its business.