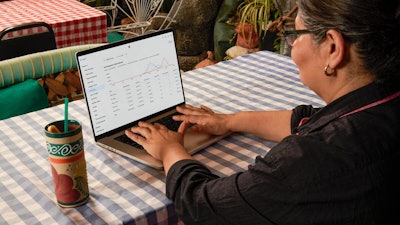 Square
Square announced a partnership with Jane Technologies ("Jane"), an online ordering platform service for cannabis dispensaries, solidifying plans to cater to cannabis sellers in Canada.
RELATED: Socrates Rosenfeld: How to Build a Digital Foundation for an Entire Industry
Jane allows cannabis dispensaries processing with Square to supplement their brick-and-mortar business with an online store, where customers can select items from an up-to-date menu and order for pick-up or delivery. This represents a significant step forward in the two companies' quest to create better commerce solutions for the recreational cannabis industry in Canada.
As part of this offering, Square has announced an Early Access Program for licensed cannabis dispensaries, which allows authorized cannabis sellers in Ontario to begin testing the Square for Retail point of sale (POS) solution in stores ahead of the service being launched more widely.
"At Square, we're always looking to solve sellers' pain points and we know cannabis dispensaries have limited options when it comes to reliable and integrated commerce tools," said Roshan Jhunja, Head of Retail at Square. "Sellers are looking for an easy-to-use, fully integrated omnichannel solution to help them run their businesses in person and online. We've been fortunate to partner with Jane to develop a robust online offering and encourage cannabis dispensaries to test our software, hardware and payment solution in person through our Early Access Program."
"Square's reputation as a leading global commerce platform speaks for itself and, given our shared ethos of empowering brick-and-mortar retailers with best-in-class digital tools, the partnership with Jane developed naturally," explained Jane CEO Socrates Rosenfeld. "We are thrilled to integrate the robust infrastructure of Square's point-of-sale and APIs with the powerful Jane ecommerce platform to unlock a best-in-class omnichannel experience for Canadian cannabis retailers."
Licensed cannabis dispensaries in Ontario interested in joining Square's Early Access Program to start selling in-person with Square for Retail and online through Jane can find more details and sign up here.